Stockcar F1 nieuws: 'Deelnemers Stockcar F1 Warneton (B) 7/8 juni'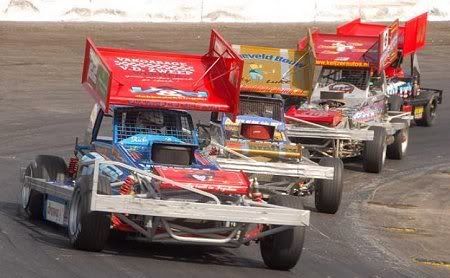 Op 7 en 8 juni zijn de F1 Stock Cars opnieuw te gast te Warneton. Er worden 2 reeksen op zaterdag en 3 reeksen plus een finale op zondag verreden.
Volgende deelnemers zijn vast ingeschreven
(update 6 juni):
6. Gert Jan Keijzer (NL)
8. Martin Verhoef (NL)
9. Jack Coenen (NL)
12. Evert Van den Berg (NL)
36. Paul Hermkens (NL)
55. Nico Van der Sman (NL)
57. Theo Van Lier (NL)
67. Jos Op 't Roodt (B)
175. Keith Murdoch (NL)
202. Joep Eskens (NL)
219. Dave Van Haarlem (Nl)
399. Jessy De Bruyn (NL)
482. Peter Van den Bosch (NL)
555. Alco Kappe (NL)
651. J. Hendriks (NL – sintel auto 57)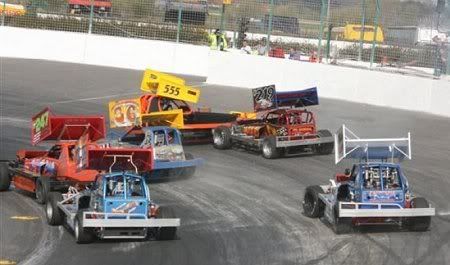 Onder voorbehoud:
33. Danny Van Elmpt (NL)
61. Michel Van Haarlem (NL)
65. Hans Beagen (NL)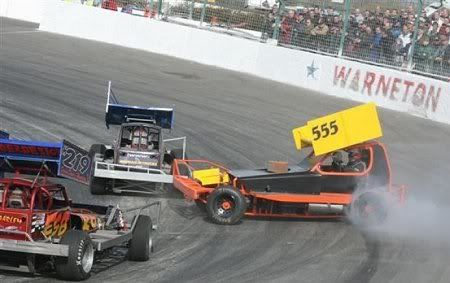 De aanwezigheid van de 14 ingeschreven F1 Stock Cars werd vandaag door de Belangenvereniging bevestigd. Daarom zullen er op zaterdag reeds 2 reeksen verreden worden.
CAMPING te Warneton
Zoals reeds medegedeeld wil de eigenaar-landbouwer van het terrein naast de speedway zijn terrein NIET meer in gebruik geven op zaterdag (ook niet tegen betaling); dit omdat enkele vandalen tijdens de september meeting, een deel van zijn maïs veld vernietigd hebben. Er is een camping in Ieper of in Frankrijk op 5km van het circuit. Het is mogelijk om in de pitlane of op het circuit te overnachten, maar dan moet U om 8u00 zondagmorgen naar buiten gaan.
Bron: Media Camso