Romain Dumas and Timo Bernhard drove to their second straight overall victory and third of their careers Saturday in Houston. (Courtesy of American Le Mans Series)

Timo Bernhard used a strong restart to pull away from Bryan Herta on Saturday and then withstood a furious charge from the Andretti Green Racing driver to give Penske Motorsports a hard-earned victory in the Lone Star Grand Prix. It was the team's second straight overall victory in the American Le Mans Series and third in the past year.
Lees verder...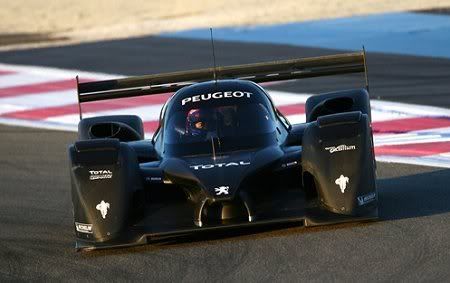 The Peugeot 908 V12 HDi DPFS made its first public on-track debut today at Paul Ricard circuit in France!
Lees verder...