Racing-Expo nieuws: 'Maakt Tim Coronel de overstap naar de Stockcar F1'
Op de beurs Racing-Expo 2008 te Leeuwarden was ook Tim Coronel aanwezig. Wie kent Tim nu niet van de autosport of van zijn TV programma's tesamen met met zijn broer Tom of vanuit de Dakar Racing voor Dakarsport.com tesamen met zijn vriendin Gaby Uljee.


Tim is overal voor in. Hij kroop achter het stuur van een Stockckar F1 van team Maris in de LIVE ACTION ARENA. Dikke Chevy V8 met meer dan 650 PK.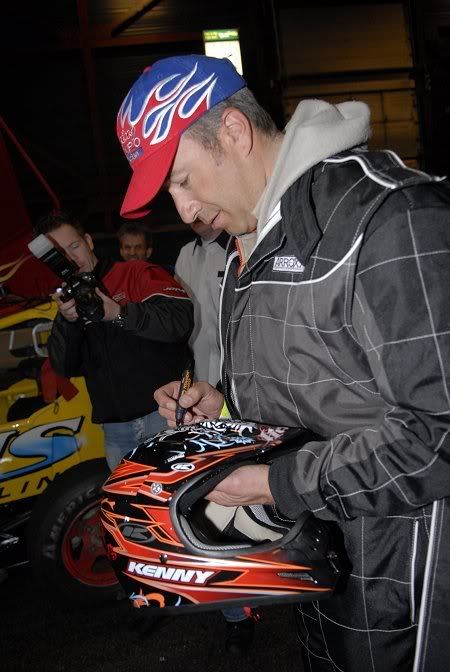 Uiteraard moest er een racehelm voorzien worden van de handtekening van Tom.......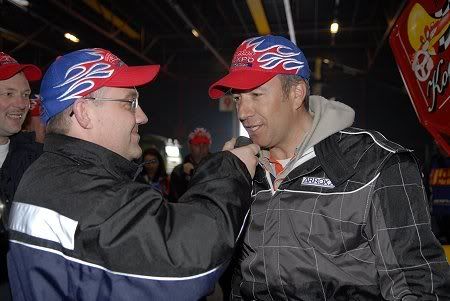 Een uitvoerig interview.......

Na enkele proefrondjes ging Tim al driftend en racend door de bocht en het vele aanwezige publek genoot met volle teugen.

In de Inside Stockcar magazine meer info en foto's. (www.go-to-asf.com)

Bron: Marcel Bol / Foto's Eric Bol, Raceflash.nl