Evenementen nieuws: 'MONSTER JAM 2009 - THE BIGGEST TRUCKS FOR THE SMALLEST BUCKS!'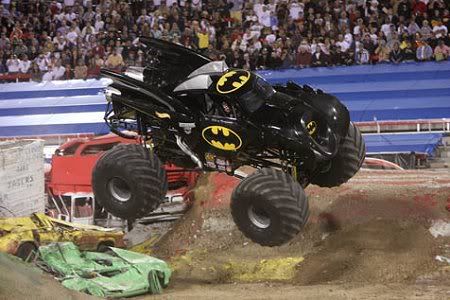 Het is eindelijk zover... de kaartverkoop van Monster Jam 2009 begint aanstaande zaterdag! 's Werelds grootste monster trucks maken zich op voor het vijfde achtereenvolgende jaar Monster Jam op zaterdag 26 en zondag 27 september 2009 in het Gelredome in Arnhem. De twaalf monster trucks, waaronder natuurlijk de favorieten Grave Digger en Maximum Destruction, zullen zich tijdens drie spectaculaire shows compleet total loss rijden op een parcours van schansen en autowrakken.
De kaartverkoop begint aanstaande zaterdag, met 5 euro vroegboekkorting per ticket!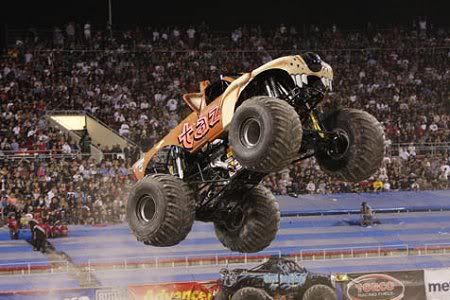 Dat Monster Jam een super te gek spektakel is wist je al... Maar wist je ook dat Nederland van heel Europa de meeste Monster Jam fans heeft? Met 50.000 bezoekers per jaar staan we aan de top en dat is mede dankzij jou, bedankt dus!
We willen je hierbij als eerste laten weten dat de voorverkoop voor Monster Jam aanstaande zaterdag begint. Boek je snel, dan profiteer je van 5 euro vroegboekkorting per ticket. De kaartprijzen zijn gelijk gebleven. De pitparty hebben we iets uitgebreid; je kan in 2009 wat langer rondlopen in de pitlane om nog meer trucks te bekijken en bestuurders te ontmoeten!



MONSTER JAM 2009
Gelredome – Arnhem
Zaterdag 26 september:
Aanvang Pitparty: 9.30 uur
Aanvang shows: 13.00 uur en 20.00 uur.

Zondag 27 september:
Pitparty: 9.30 uur. Aanvang show: 13.00 uur.




Early Bird entree (tot 1 april 2009): € 18,50, € 23,50, € 28,50 en € 33,50 (excl. servicekosten)
Reguliere entree (vanaf 1 april 2009): € 23,50, € 28,50, € 33,50 en € 38,50 (excl. servicekosten)
Pitparty: € 7,50 alleen in combinatie met een middagshowticket.
Kaartverkoop begint aanstaande zaterdag om 10.00 uur via www.livenation.nl en 0900-10102020(45 ct.p.m).

Bron: Media Monstorjam