Dakar nieuws: 'Officiële verklaring van de A.S.O. inzake AFLASSEN DAKAR 2008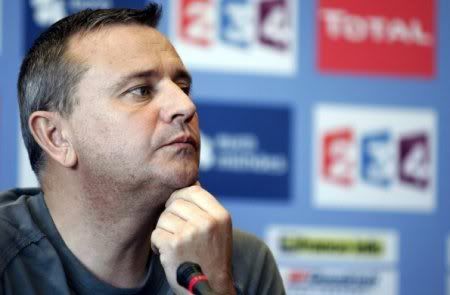 ASO-baas Etienne Lavigne.

Na verschillende keer overleg te hebben gepleegd met de Franse overheid - en met name met het Ministerie van Buitenlandse Zaken - heeft de organisatie op basis van van de voorgelegde argumenten besloten de Dakar Rally 2008 te af te gelasten. De rally zou van 5 tot 20 januari van Lissabon naar Dakar gaan.

Als gevolg van de huidige politieke spanning, de moord op vier Franse toeristen op 28 september door de aan Al Qaida-gelieerde Islamic Mahreb en de directe bedreigingen aan het adres van de rally door terroristische groeperingen kon de organisatie geen andere beslissing nemen dan het evenement te cancelen.
De belangrijkste verantwoordelijkheid van de A.S.O. is de veiligheid van de inwoners van de bezochte landen, de professionele deelnemers, amateurs, assistentiepersoneel, journalisten en volgers. A.S.O. wil daarom benadrukken dat er op het gebied van veiligheid nooit concessies worden gedaan.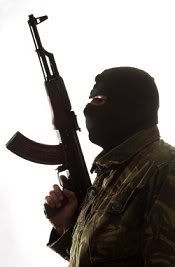 A.S.O. veroordeelt de terroristische dreiging die een streep haalt door een jaar van keihard werken, verbondenheid en passie van alle deelnemers en betrokkenen bij de grootste offroad-rally ter wereld. Ondanks de frustratie en teleurstelling, met name in Portugal, Marokko, Mauritanië en Senegal en de economische consequenties voor deze landen gaat de A.S.O. door met het wijzen op de belangrijke waarde van grote sportevenementen en blijft het door Actions Dakar, dat vijf jaar geleden werd opgericht samen met SOS Sahel International, betrokken bij de ontwikkeling van dit deel van Afrika.
De Dakar Rally is een symbool en niets kan dat vernietigen. De afgelasting van de Dakar Rally 2008 brengt geen gevaar voor de toekomst van de rally. Voor 2009 zal A.S.O. alles uit de kast halen om een nieuwe evenement voor alle liefhebbers van de offroad sport te organiseren.

Engelse versie:

Lisbon, Friday the 4th of January 2008
A.S.O. cancels the 2008 edition of the Dakar rally
After different exchanges with the French government - in particular the Ministry for Foreign Affairs - , and based on their firm recommendations, the organisers of the Dakar have taken the decision to cancel the 2008 edition of the rally, scheduled from the 5th to the 20th of January between Lisbon and Senegal's capital. Based on the current international political tension and the murder of four French tourists last 24th of December linked to a branch of Al-Qaeda in Islamic Maghreb, but also and mainly the direct threats launched directly against the race by terrorist organisations, no other decision but the cancellation of the sporting event could be taken by A.S.O. A.S.O.'s first responsibility is to guarantee the safety of all: that of the populations in the countries visited, of the amateur and professional competitors, of the technical assistance personnel, of the journalists, partners and rally collaborators. A.S.O. therefore reaffirms that the choice of security is not, has never been and will never be a subject of compromise at the heart of the Dakar rally. A.S.O. condemns the terrorist menace that annihilates a year of hard work, engagement and passion for all the participants and the different actors of the world's biggest off-road rally. Aware of the huge frustration, especially in Portugal, Morocco, Mauritania and Senegal, and beyond the general disappointment and the huge economical consequences in terms of direct and indirect repercussions for the countries visited, A.S.O. will continue to defend the major values of great sporting events and will carry on its engagement for a durable development through the Actions Dakar, started 5 years ago in sub-Saharan Africa with SOS Sahel International. The Dakar is a symbol and nothing can destroy symbols. The cancellation of the 2008 edition does not endanger the future of the Dakar. To offer, for 2009 a new adventure to all the off-road rally passionate is a challenge that A.S.O. will take on in the months to come, faithful to its engagement and its passion for sports.