Collé Rental & Sales machines van Zolder naar Assen.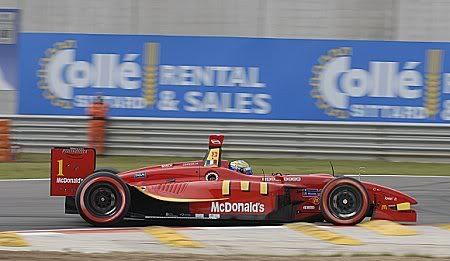 Collé Rental en Sales & Champ Car een mooie combinatie in beeld.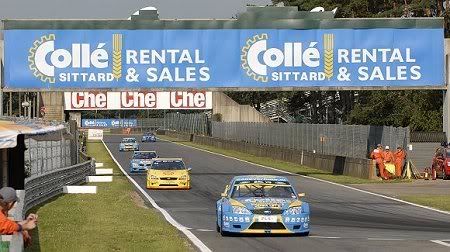 Collé Rental & Sales met vestigingen in Sittard, Utrecht en Hamburg (D) is 'Preferred' sponsor van de Europese Champ Car Grand Prix evenementen van België (Zolder) en Nederland (Assen).
CHAMP CAR
Vorig weekend 25 en 26 augustus werd de Champ Car Grand Prix van België verreden op het circuit van Zolder waar Collé Rental & Sales aanwezig was met groot materiaal o.a. Manitou verreikers, Manitou heftrucks, Manitou hoogwerkers en John Deere gators.
Dit weekend, 1 en 2 september, vind de Bavaria Champ Car Grand Prix van Nederland plaats op het TT Circuit van Assen.
Gisteravond 27 augustus spraken we met Frans Collé over de grote materiaal verhuizing van Zolder (B) naar Assen (NL).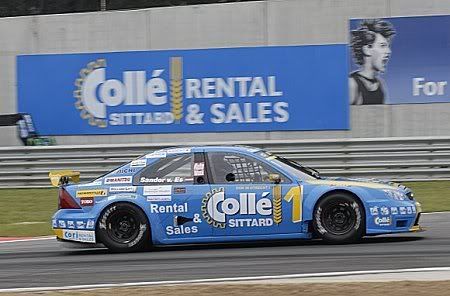 VERHUIZING GROOT MATERIAAL
Frans Collé: "Ja het is een grote organisatie om alles keurig en netjes op tijd verplaatst te krijgen van het Belgische Zolder naar Assen. Met 13 Faymonville diepladers zijn wij nu onderweg met onder andere: 4 Manitou hoogwerkers, 1 speciale hoogwerker (van 45 hoog) voor SBS6 / Raceworld TV, 12 Manitou verreikers, 8 Manitou heftrucks en 35 John Deere gators.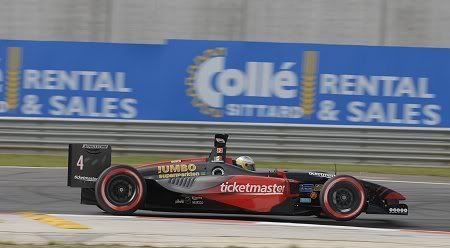 Van de 35 John Deere gators worden er 25 ingezet door de teams van de Champ Car en 10 door de teams van de Benelux Racing League (BRL).
Ook de reclameborden van Collé Rental & Sales en de overige Champ Car sponsoren worden mee verhuisd naar Assen. Ik heb alle vertrouwen in onze medewerkers dat deze grote verhuizing tijdig op Assen staat waar we ons weer kunnen verheugen op een groot uniek racesport evenement."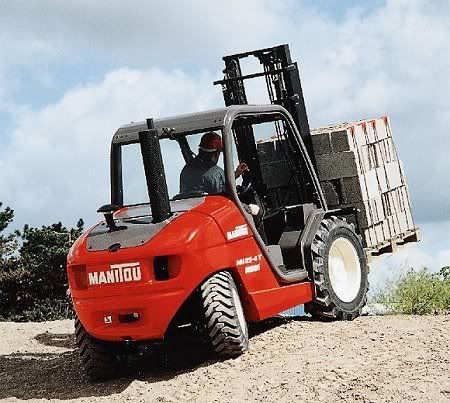 Alles wat Collé Rental & Sales verhuurd kan men vinden op www.colle-sittard.nl of breng een bezoek bij één van de vestigingen in Sittard, Utrecht of Hamburg (D).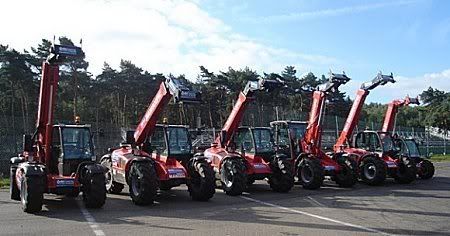 BENELUX RACING LEAGUE (BRL)
Frans Collé is tevens ook team eigenaar (manager) van het Collé Rental & Sales BRL Racing Team. Tijdens het Belgian Champ Car evenement behaalde Donald Molenaar, rijdend in de Collé Rental & Sales BRL-V6, een dubbele overwinning. Sandor van Es volgde beide keren op een tweede plaats.
"Dit belooft weer veel spektakel voor komend weekend gezien Sandor van Es nog steeds in het BRL Kampioenschap het tussenklassement aanvoert.
Jochen Habets in zijn Collé – Habets-Truck.nl BRL Light en Tom Koop met de Collé – Toro/Koop BRL Light zullen ook weer volop meestrijden voor een podium plaats !" aldus Frans Collé.


Op www.colleracing.nl kan men alle in's en out's vinden over het Collé Rental & Sales BRL Racing Team. Tevens zijn alle racefans van harte welkom in de BRL paddock waar foto's gemaakt kunnen maken van deze mooie raceklasse.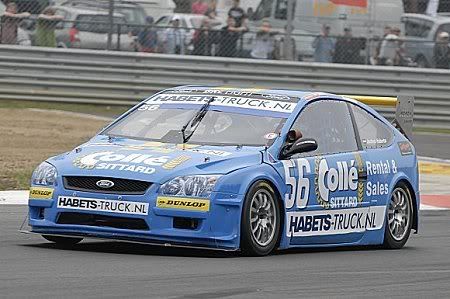 TIJDSCHEMA 'Bavaria Champ Car Grand Prix Assen':
Vrijdag 31.08.2007
09.10 - 9.45 ATS Formel-3-Cup Training
10.05 - 11.20 Champ Car Training
11.40 - 12.20 Dutch Super Car Challenge Training
12.30 - 13.00 BRL-V6 Training
Pauze
14.00 - 15.00 Champ Car Kwalificatie
15.20 - 16.00 Dutch Super Car Challenge Kwalificatie
16.10 - 16.40 Historic American Cup Training
16.50 - 17.20 ATS Formel-3-Cup Kwalificatie
17.30 - 18.00 BRL-V6 Kwalificatie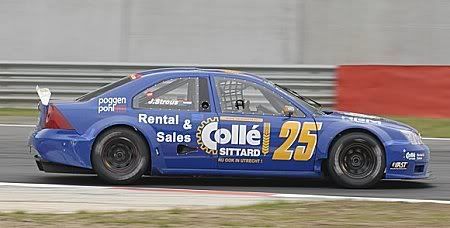 Zaterdag 01.09.2007
09.25 - 9.55 ATS Formel-3-Cup Kwalificatie
10.15 - 11.30 Champ Car Training
12.00 - 12.30 BRL-V6 Race 1
Pauze & Demonstraties
14.00 - 15.00 Champ Car Kwalificatie
15.35 - 16.05 ATS Formel-3-Cup Race
16.30 - 17.35 Dutch Super Car Challenge Race
17.55 - 18.25 Historic American Cup Race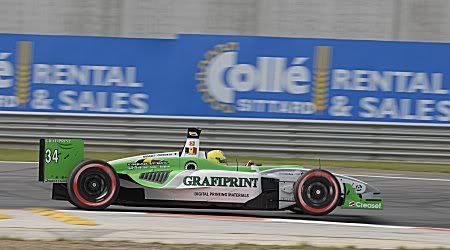 Zondag 02.09.2007
09.00 - 9.30 Champ Car Warm Up
10.00 - 10.30 BRL-V6 Race 2
10.55 - 11.30 ATS Formel-3-Cup Race
Pauze & Demonstraties
13.00 - 15.00 Champ Car Race
15.40 - 16.10 Historic American Cup Race
16.40 - 17.45 Dutch Super Car Challenge Race

© Raceflash.nl