BRL-V6 nieuws: 'Roy Monden en zijn Delbouw racing team zijn er klaar voor"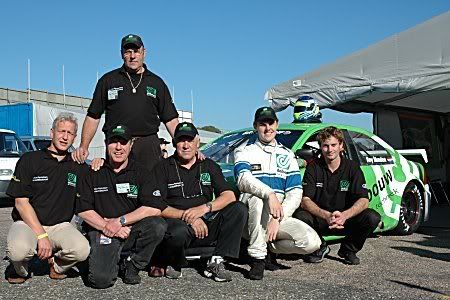 Roy Monden en zijn racing crew hebben de Delbouw BRL-V6 weer raceklaar voor de finale races komend weekend 28 en 29 oktober op Circuit Park Zandvoort.
Roy en zijn team zullen het zeer druk krijgen gezien hij buiten de races ook nog eens kan rekenen op dikke 100 man genodigden van Delbouw en Kingspan. Zij zullen zeker Roy aanmoedigen tijdens de race.
Vorig jaar was Roy nog 'Rookie of the Year 2005'.
Wie het dit jaar zal gaan worden weten we pas op zondag 19 november op de BRL Champions Party in 'The Zenith' in Venray.
Namens Raceflash.nl wensen wij Roy Monden veel succes tijdens de finale races.
Meer info op www.roymonden.com



www.delbouw.nl




www.insulation.kingspan.com




www.brl-v6.com