BRL / USA nieuws: 'Junior Strous test volgende week voor Condor Motorsports'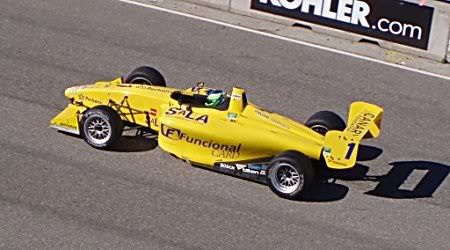 Na Dominick Muermans zal volgende week Junior Strous binnen nog geen maand tijd de tweede Nederlander worden die kennis zal maken met de Atlantic bolide. De 20-jarige coureur zal volgende week maandag op de Buttonwillow Raceway voor Condor Motorsports testen. Strous hoopt voor het team uit Bloomington, CA volgend jaar het Atlantic kampioenschap te rijden.
"De bedoeling was in eerste instantie om maandag en woensdag te testen," verklaarde Strous tegenover ChampCar.nl. "Alleen de test op woensdag kon niet doorgaan, vanwege sponsorverplichtingen in Nederland. We kenden Condor van vorig jaar al, toen hadden ze al interesse in me. Tijdens de test wil ik kijken of het goed met het team klikt en of hun werkwijze me aanstaat. Ze hoeven me niet meer te overtuigen dat ze goed zijn, dat hebben ze vorig jaar met het kampioenschap van Charles al bewezen."
Racen in Amerika is niets nieuws voor Strous. In 2003 reed hij het winterkampioenschap Formule Renault in de VS, dat hij als kampioen afsloot.
"De mentaliteit van de Amerikaanse autosport bevalt me erg goed. Ik heb in het verleden al in de VS gereden en ik heb daar erg goede herinneringen aan overgehouden. Bovendien zijn de mogelijkheden hier in Europa minder interessant. In de Formule 3 kun je bijna alleen bij ASM kampioen worden, maar zo'n stoeltje kost je wel 1,5 miljoen, terwijl een seizoen GP2 teams zelfs 2 miljoen vragen."
"In de VS zijn die budgetten aanzienlijk lager en daar krijg je meer voor terug," vervolgde de Nederlander. "We zijn nu in gesprek met Shell voor sponsoring en we hopen rond 20 november de contractbesprekingen met Condor te kunnen starten. Naast het Atlantic seizoen ga ik ook in de BRL V6 rijden, om bij de Nederlandse sponsors niet uit de picture te vallen."

Bronvermelding: champcar.nl




www.colle-sittard.nl / www.colleracing.nl




www.brl-v6.com




www.slippen.nl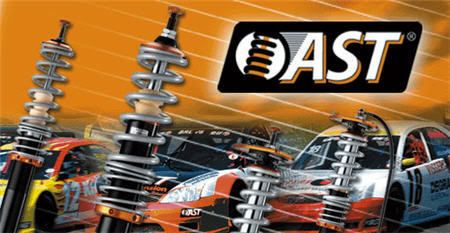 www.ast-suspension.nl