Internationaal autosportnieuws: 'Mazda Loves Racing'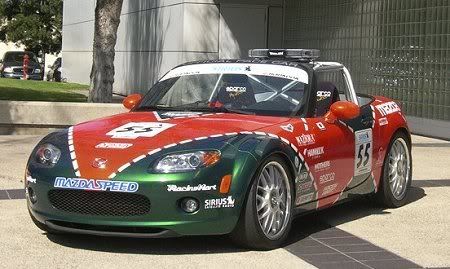 Love was in the air on Valentine's Day in Southern California. Mazda NAO opened the doors to its R&D and design headquarters shop in Irvine to express its devotion to motor sports. It was evident this is not a one-time gig for the petite automaker.
Despite less than two percent share of the world's retail automotive market, Mazda drivers are a dominating 50 percent of worldwide racers, with amateur and professional classes under the Mazdaspeed banner.
Robert Davis, senior vice president for quality, research and development – who competes on weekends – made the presentation and did so in humorous, self-deprecating manner, initially noting that Mazda is the second youngest automotive brand behind Scion, Toyota's youth-oriented nameplate.

Bron: Words and Images By Anne Proffit