Int. autosport nieuws: 'Loeb wint Race of Champions voor derde keer'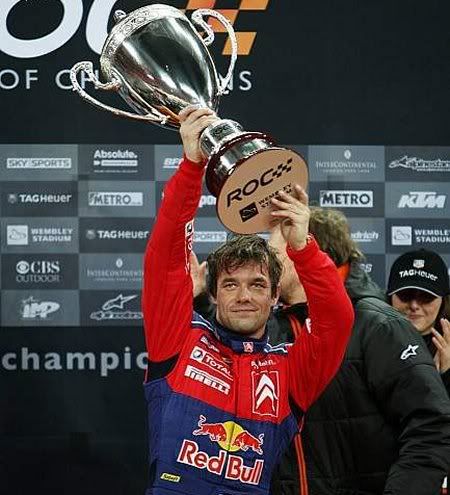 Sebastien Loeb heeft voor de derde keer in zijn loopbaan de Race of Champions gewonnen. Tijdens een zinderende finale in het Londense Wembley was de vijfvoudig wereldkampioen rally te snel voor David Coulthard.
Alleskunner
Slechts drie tienden kwam Coulthard tekort om het jaar waarin hij afscheid nam van de Formule 1 in stijl af te sluiten.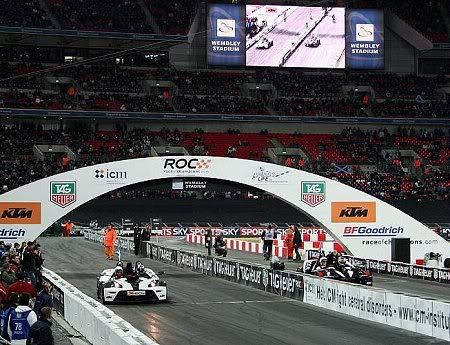 Alleskunner Loeb bleek toch weer de beste van het stel. De Fransman kwam moeilijk uit de startblokken. In de eerste bocht van de Race of Champions schoot hij al van de baan in de KTM X-Bow, maar na een waanzinnige inhaalrace verschalkte hij alsnog landgenoot Yvan Muller. Vanaf dat moment stond er weer geen maat op hem. Achtereenvolgens Sebastian Vettel, Andy Priaulx en David Coulthard werden afgetroefd.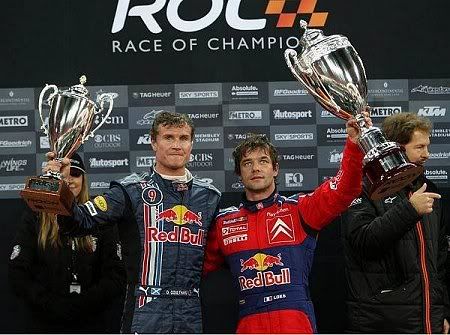 Edwards
Naast Loeb was NASCAR-coureur Carl Edwards de grote ster van de avond. De Amerikaan wist in een rechtstreeks gevecht zevenvoudig wereldkampioen Formule 1 Michael Schumacher voor te blijven.