Int. autosport nieuws: 'LAURENS VANTHOOR 'ROOKIE OF THE YEAR' TIJDENS RACB AWARDS'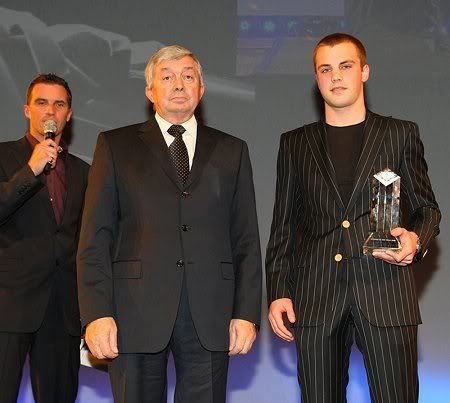 HEUSDEN-ZOLDER, 22 DECEMBER 2008 – Laurens Vanthoor werd afgelopen vrijdag tijdens de RACB Awards in Brussel uitgeroepen tot 'Rookie of the Year 2008'. Het jonge talent kan terugblikken op een geslaagd seizoen waarin hij met Van Amersfoort Racing in de ATS Formule 3 Cup twee keer won, negen keer op het podium eindigde, drie polepositions en twee snelste raceronden behaalde en op de vierde plaats in het kampioenschap eindigde. Daarnaast maakte hij bijzonder veel indruk in de F3 Macau Grand Prix, waarin hij na een knappe inhaalrace als zesde eindigde.


Tijdens de prijsuitreiking werd de 17-jarige inwoner uit Heusden-Zolder door de RACB (Royal Automobile Club of Belgium) ook aangesteld als coureur van het National Team. Naast onder andere Bertrand Baguette (World Series Formule Renault 3.5), Benjamin Bailly (karting) verdedigt Vanthoor de kleuren van het RACB National Team.


Een jury bestaande uit vertegenwoordigers van de belangrijkste gespecialiseerde media (kranten, magazines, televisie) heeft Vanthoor deze prijs toegekend. Twee keer tijdens het seizoen, in juli en november, stelden totaal 19 juryleden hun beste top 15 rijders op. Door het optellen van de stemmen werd hij tot 'Rookie of the Year' verkozen. In de Belgian Champion RACB Driver of the Year 2008 eindigde Vanthoor op de zesde plaats met totaal 286 punten.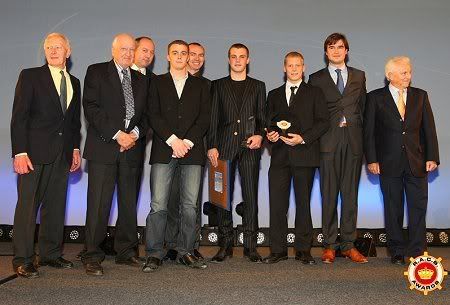 LAURENS VANTHOOR: "Ik ben heel blij met deze erkenning. Het is een mooie waardering voor de prestaties in mijn debuutjaar in de autosport. Ik zal met deze prijs ook meer in de belangstelling van de media en het publiek komen te staan. Ik was verder aangenaam verrast toen ik hoorde dat ik officieel lid ben geworden van het RACB National Team. Dit is voor mij een hele eer. Ik zal in 2009 proberen om de Belgische kleuren in de autosport hoog te houden!"

Meer info: www.laurensvanthoor.be

Bron: Insight F1 Motorsport Report namens Laurens Vanthoor