Int. autosport nieuws: 'Eerste roll out van de Nissan Sunny Gti was een succes'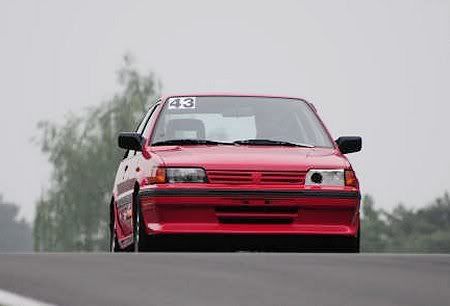 Het begon allemaal omstreeks 8 uur op Circuit Zolder.
Timothy die voor het eerst op circuit zou gaan rijden had de dag daarvoor al veel zenuwen.
Wat normaal is wanneer je nog niet zeker weet of de wagen het gaat volhouden of hoe hij gaat reageren.
Voor Gregory waren het iets minder zenuwen omdat hij niet moest rijden, maar toch was hij ook wat gestrest.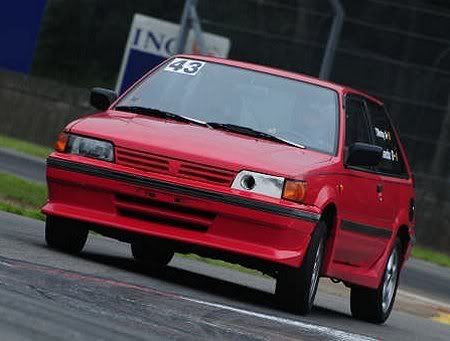 Andy Jaenen, de man achter de organisatie van trackdays zelf gaf alle rijders die kwamen opdagen voor de track experience de nodige uitleg.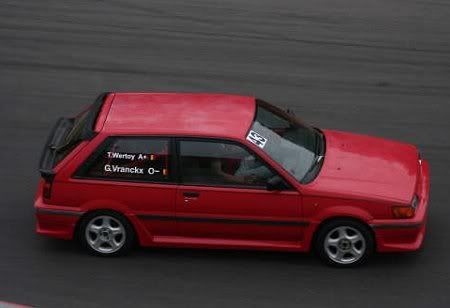 Na de uitleg stapte Timothy in de wagen en begon hij aan zijn eerste meters op circuit met naast hem een instructeur die hem de juiste rijlijn leerde kennen.
Na de rondjes met instructeur werden er 5 tal rondjes afgewerkt achter pace car.
Hierna was het groote moment in aantocht, free driving.




Timothy begon met een goed tempo wat na enkele rondjes als maar sneller en vlotter begon te lopen.
Na 15 min kwam hij de pitlane binnen, ' De wagen loopt super, goede baanligging, behendig op sommige stukken vertelde Timothy nog verder '.

Na 2 uur rijden was het voldoende.
De wagen werd met succes ingereden en heeft het goed gedaan.
We kunnen met een goed gevoel terug naar huis.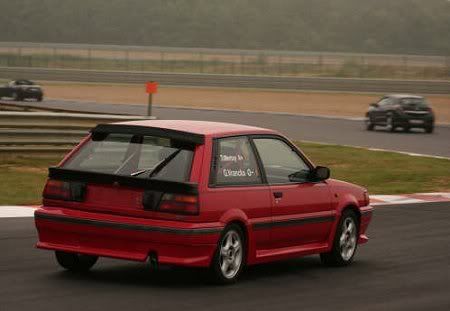 Gregory Vranckx en Timothy Wertoy zijn zeer blij met hun project dat eindelijk van start is gegaan en met succes.

Volgende trackday is 13 juli, en wij gaan ook terug Back On Track.

Bron: Gregory Vranckx, Raceflash.nl