Int. autosport nieuws: 'Baarlonaar Marcel Vervoort maakt zich klaar voor zijn V6 Sprint Car seizoen 2008!'
Gaat Marcel Vervoort in 2008 nu uitkomend in de Sprint 2000 klasse voor het 'Praxis Auto Sport Team' Roermond zijn debuut maken in de V6 Sprint Car!
Tijdens de Racing Days te Genk (B) was hij al zijn stoeltje aan het passen.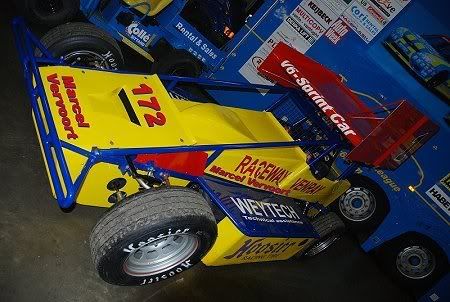 "De kleuren zijn al identiek als mijn huidige Praxis Sprint 2000. Het nummer 172 staat er ook al perfect op. Nou wat wil je nog meer. Ik zal eens met mijn manager Hans Verbugt gaan praten." Aldus een lachende Marcel Vervoort.




Of het allemaal serieus is of een reclame stunt weten we nu nog niet in dit vroeg stadium maar we zullen Marcel Vervoort verder gaan volgen.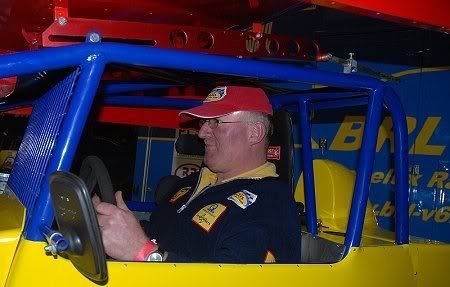 In de 'december' uitgave van de Paddock Newsflash zullen wij weer uitgebreid het Praxis Auto Sport Team uit Roermond belichten en misschien weten we dan al iets meer over het eventuele debuut van Marcel Vervoort in de V6 Sprint Car.