Autocross nieuws: 'Rodeo V8 Series bij de EZHACO'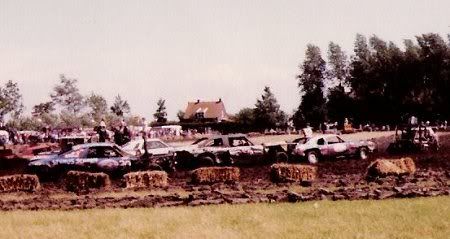 De EZHACO is op zoek naar coureurs die graag willen crossen met ouderwetse Rodeo V8 Yankees.
De opzet is om een oude klasse nieuw leven in te blazen, gereden gaat worden met bijvoorbeeld een Chevrolet Caprice vanaf 1986.
Let wel alleen Amerikaanse auto's aan de start met 8 cilinders.
Uiteraard zijn er wel eisen met betrekking tot de veiligheid,het idee is om dezelfde eisen te gebruiken voor de kooi, watertank en benzinetank als in de Bangers. Auto's met kooi of stempel zijn toegestaan, verder is er geen enkele versteviging toegestaan.
Geen proflex schokbrekers, geen verplaatsing van motors, zoveel mogelijk standaard
Ook modificaties aan de motor zijn niet toegestaan, kort samengevat alleen "straat auto's".
.
Met een N.A.B licentie kun je deze auto's vrijwaren voor de autocross.
Om deze Rodeo V8 series te kunnen starten willen we minimaal 10 auto's op de baan krijgen.

Bij voldoende animo kunnen we deze klasse in 2010 starten
Lijk deze klasse je wat? Meld je aan, of geef je idee door via:
nfo@ezhaco.nl o.v.v Rodeo V8 series.